Services For Commercial Property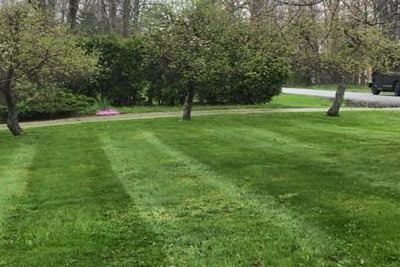 As a business owner, your customer's first impression starts in the parking lot. The condition of your landscaping, grass areas and parking lot are a great way to ensure you deliver a great first impression.
Our property maintenance plans do more than just keep your commercial property looking great, it also reduces risk! Our lawn and landscape maintenance plans for business include removing hazards in your parking lot, side walks and entrance ways such as trash, debris, snow and ice.
We are currently offering our commercial services to businesses in the Cleveland, Pepper Pike, Chesterland and nearby areas.
Our commercial services include:
Commercial lawn, landscape & parking lot maintenance packages.
Trash removal & property cleanup.
Commercial landscape management.
Commercial snow plowing & removal.
Lawn, Landscape & Parking Lot Maintenance
Our lawn, landscaping and parking lot maintenance for commercial property includes continuous visits for mowing, edging of walkways and landscape beds, trimming of shrubs and trees, mulch installation, removal of trash/debris and more. These packages allow you to have consisent property maintenance service for one flat price.
Landscape Design & Installs
Ready to make your property shine with professionally designed landscaping? With our landscape design and install service, we'll start from the drawing board and help plan every phase. We'll work together to choose which plants should be used, how they should be laid out and what ground coverings will compliment. From there, we'll come up with an action plan to remove any existing landscaping needed and install the new landscaping.
Snow Plowing & Deicing
Having snow and/or ice on your commercial property is more than a nuisance, it is a risk to your business. The last thing any business owner wants is one of their customers getting hurt on their property, especially for something that is avoidable. With our snow plowing, snow removal and deicing services for businesses, we make sure your parking lot and walkways stay clear and safe.
For more information on our commercial lawn, landscape and snow services, please contact us.